Name: 2 in 1 electric swing multifunctional dining chair
Material: Steel, PU, ​​ABS, PP, PA
Net weight: 11.5kg
Gross weight: 12.8kg
dining chair
Condition 1: The height of the chair from dining room can be adjusted in 7 levels.
2: The inclination of the backrest can be adjusted in 5 levels.
3: 3-speed pedal angle adjustment, 2-speed pedal length adjustment
4:2 plate offset.
5: With wheels, it can be reached.
6: foldable.
Swing state
swing swing
1: 8 speeds.
2: (15 minutes, 30 minutes, 60 minutes respectively)
3:15 Music.
4: With remote control.
5: The angle of the backrest is adjustable in 5 levels. 3-stage pedal angle adjustment, 2-stage pedal length adjustment
6: foldable.
Satisfactory feedback from customers!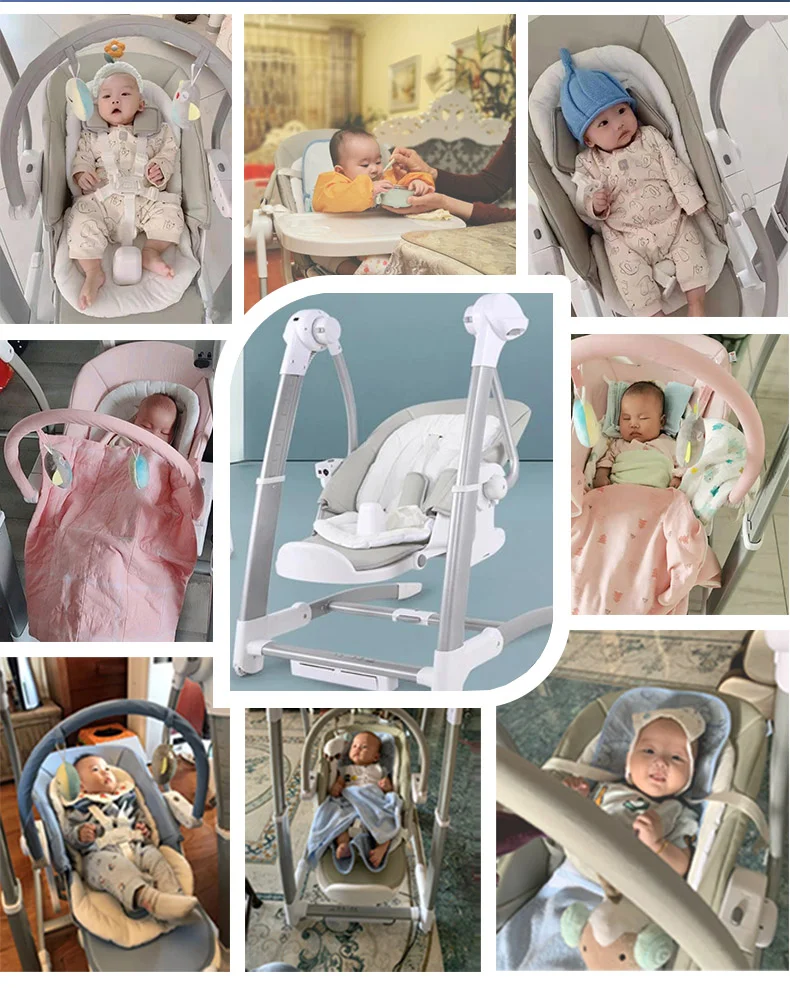 Space saving: This baby swing has a very powerful folding function to save space. You can easily place it in the space between the furniture.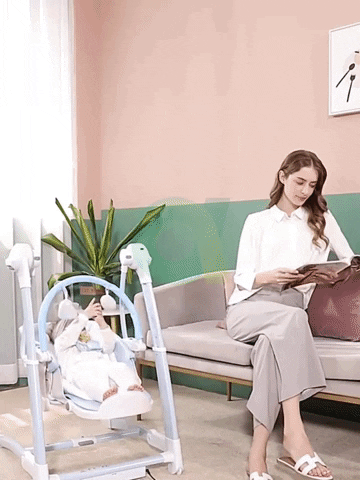 Portable design: At the same time, it can be stored in the car when traveling, and children can also accompany it to picnics or parties.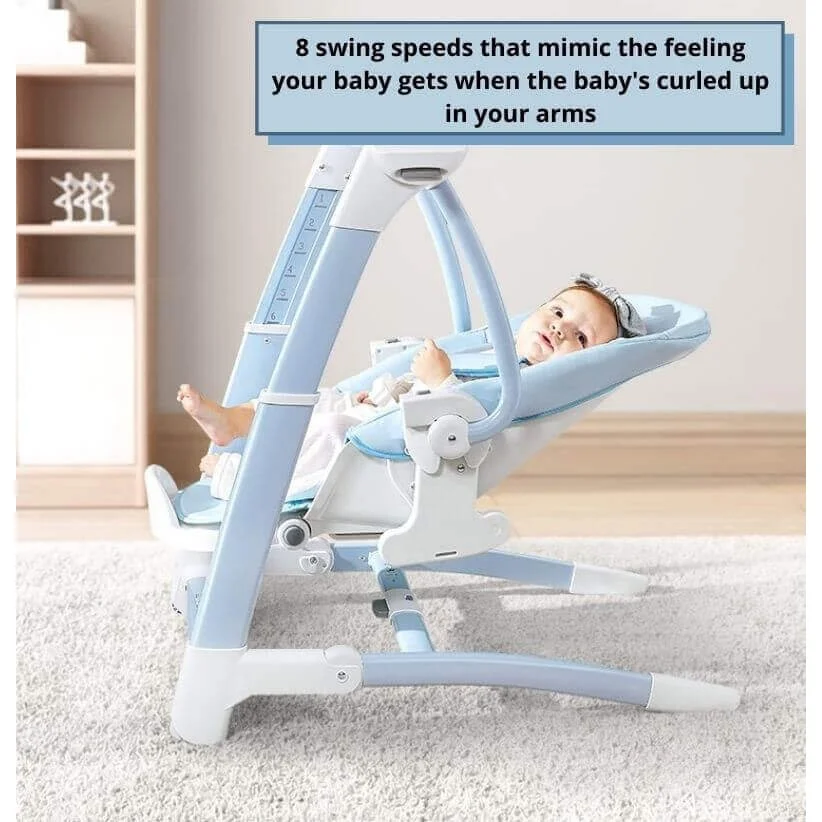 SAFE, RELIABLE, COMFORTABLE – The 5-point harness protects children who fall. This rocking chair has passed many demanding physical and chemical tests, such as high-strength impact test, durability test, chemical composition test, etc.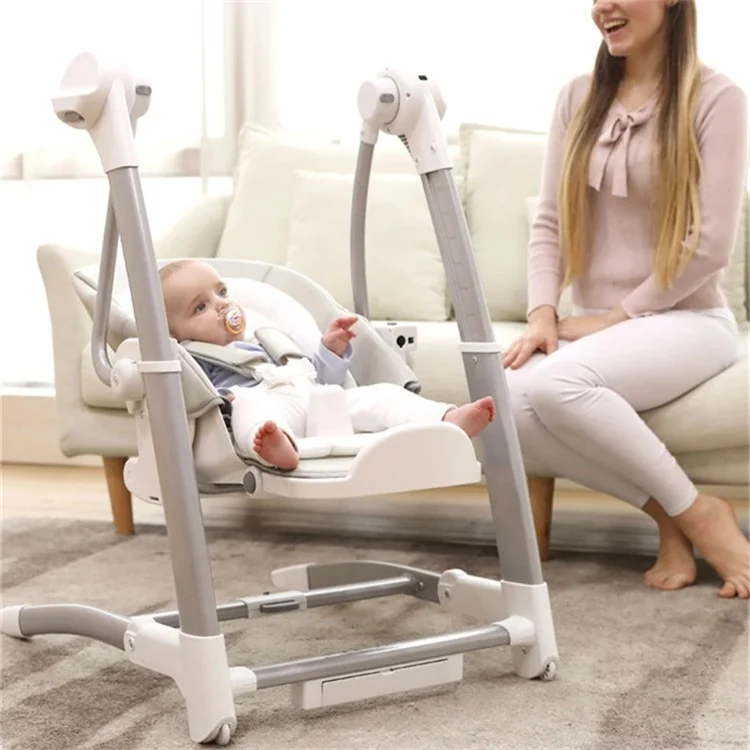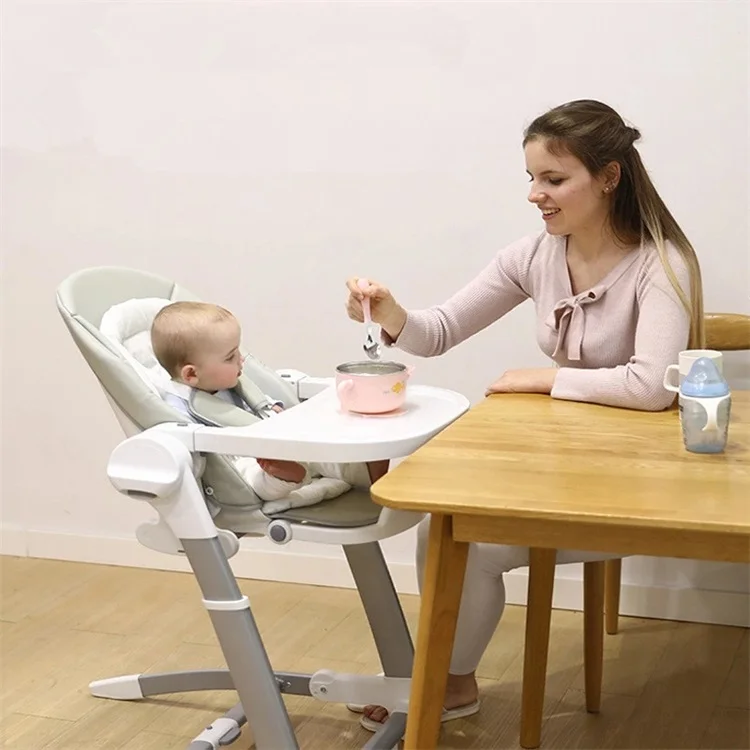 Games and exercises: Step 6 The swing speed can be adjusted arbitrarily. Put the kids at ease and let the moms play on the swings.